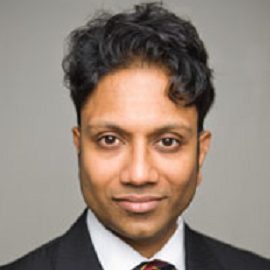 Sanjeev Silva
Consultant Head, Neck & Thyroid Surgeon
Sanjeev grew up in the UK and Canada and trained and qualified as a doctor at Kings College School of Medicine & Dentistry. He did his higher surgical training in Manchester and fellowship training in Head & Neck Cancer surgery in Australia, Royal Melbourne Hospital which focused on complex oral, salivary, thyroid and sino-nasal cancer as well as anterior skull base surgery and robotic surgery.
Sanjeev is co-director of Africamedica Ltd which uses technology to help facilitate the medical management of African patients and will be rolling out the process globally using tele medical platforms to connect patients with doctors in the UK, Greece, Israel, Thailand, Singapore and India.
After the Covid-19 pandemic Sanjeev teamed up with his good friend and colleague Nick Morris to develop protocols for the UK to mitigate against Covid-19. This naturally evolved into the Sapien Care Group, a medical education platform that seeks to bring the highest medical opinions and evidence base information to doctors and the wider interested pubic.