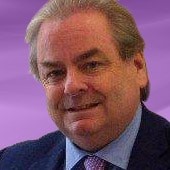 Nicholas Morris
Consultant Obstetricians and Gynaecologist
Nicholas Morris FRCOG
Nick has been a doctor for over 35 years, and has been a Consultant Gynaecologist for 24 years. Nick trained at St Mary's Hospital Medical School, where Stafford Lightman taught him.
Nick was a WellBeing Training Fellow at the Royal College of Obstetricians and Gynaecologists, a Lecturer at the University of Cambridge, a Consultant Obstetrician and Gynaecologist in West London, and a Senior Clinical Research Fellow at Imperial College.
Nick  established in 1997,  the first clinic in the UK to help and advise women who were victims of 'Female Genital mutilation' FGM. He contributed to the 2003 UK FGM act.
Nick is now in private practice in London, and is Chairman of the UK Friends of The Freddie Krivine Initiative, and a founding partner in Caretek Medical, an App based 'Digital Doula'.
Nick is immensely proud to  be part of 'Sapien Care', and to be working with Stafford, Jonathan and Sanjeev.
25 Harley St, Marylebone, London W1G 9QW