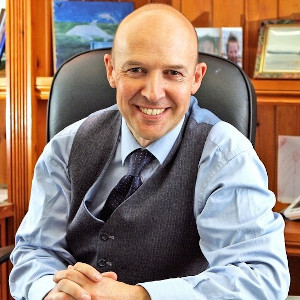 Dr Roger Henderson
Medical Director for Liva Healthcare
Dr Roger Henderson was born in 1960 and raised in Cumbria. He qualified as a doctor from St Bartholomew's Hospital, London in 1985, and as a general practitioner in 1990.
He entered the media world in 1995, and subsequently became the medical columnist for the Sunday Times. He now writes on health matters for the Spectator and appears regularly on the television, radio and online.
He is a senior GP, recently retired from his long-standing position as the head of a 15,000-patient general practice where he was also a GP trainer, running his large main surgery and two branch surgeries including a University campsite. He currently works as a sessional GP and health broadcaster.
He is the UK Medical Director for Liva Healthcare(winner of 'Health IT Firm of the Year' at the Health Investor Awards, and 'Health Tech Innovators of the Year – Europe' at the 2019 Global Health & Pharma Awards), consultant for the health website NetDoctor, and is one of the judges for the 2020 National General Practice awards.